TEDxNortheasternU
Director of Design


As Director of Design for TEDxNortheasternU (Northeastern University's branch of TEDx) I developed a theme logo, and overall branding for our main TED style event that took place in March 2017. With the branding decisions, I created everything from digital marketing materials to printed collateral that was used at the event.


Event Program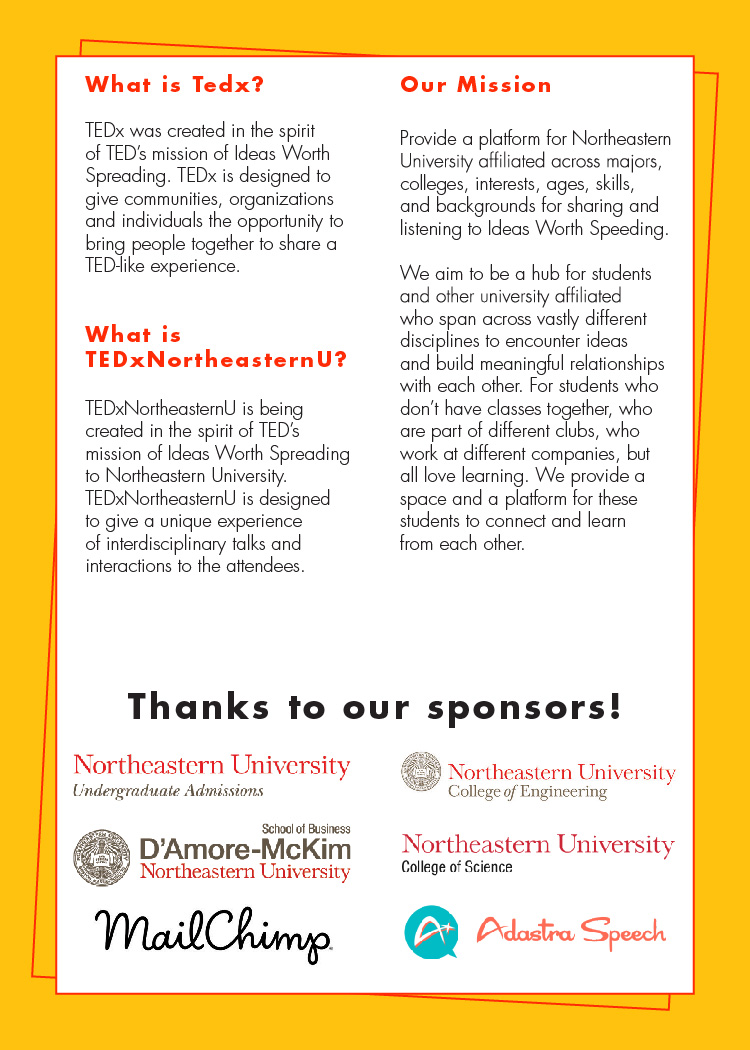 Program was designed to both inform attendees about the order of events, as well as a little bit about TEDx, TEDxNortheasternU, and our club mission.
Name Badges
I prepared personalized name badges for all attendees, that included a conversation starter based off a question we asked in their attendance application.
Audience Cards
In addition to name badges, I also created
audience experience cards. These cards were desig ned by using the answers to questions that attendees supplied when they sent in applications to attend the event. They were used to spark conversation among audience members, and added a personalized touch to the event.
Typeset in EB Garamound and Karla